MedC. Partners was created in 2005 by two executives who have been working in the Medtech Industry for the last 25 years.
The team experience combines:
Science, technology and business

Operations, strategy and management
MedC. Partners are professionals who have practical experience and who understand the Medtech business. Their international and multidisciplinary background will guide you to success in healthcare: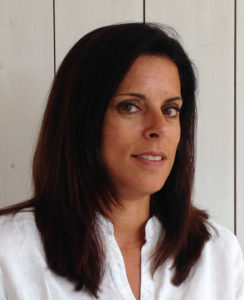 Stéphanie DUPERTUIS
Administration
Stephanie has more than 25 years of experience in various environments and has worked as a free-lancer since 1997. She provides support in all general administrative tasks, such as project research, translations, project management, timesheet & expense reporting tool implementation and various tasks related to the performance of the company Stephanie perfectly speaks French, English and German.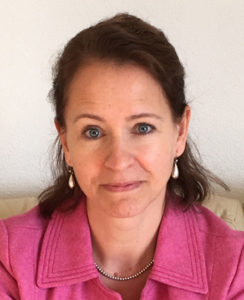 Véronique TIMMERMANS
Senior Consultant
Véronique has over 18 years of experience in technology development, marketing and market access for the life-science industry. After graduating in biochemistry in Toulouse, Véronique started her career in the pharmaceutical industry at Roussel Uclaf in Paris (now integrated in Sanofi-Aventis), developing therapeutic recombinant proteins.
She subsequently moved to the US, in the Bay Area, and joined Molecular Devices, a fast-growing start-up developing technology for drug-discovery. She was responsible for customer support and new application development before turning to marketing management
Back in Europe after over 8 years in California, Véronique worked for 4 years at Biacore, a Swedish technology provider for the pharmaceutical industry, as Strategic Development and Marketing Director for a new product line. She was responsible for a portfolio of technologies designed to monitor the interaction of therapeutic molecules.
She is currently a Senior Consultant at MedC Partners. Veronique is responsible for business development and an active member of a team of consultants assisting medtech companies in their market access strategy in Europe. The projects she conducts include reimbursement landscape in various European countries, reimbursement filing and communications with reimbursement stakeholders.Veronique is fluent in French and English.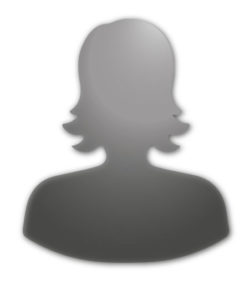 Christine GOTTOFREY
Senior Clinical Writer
Christine Gottofrey is a nurse by training, and has now worked for more than 15 years in clinical research. She worked as a CRA and then Senior Clinical Research Associate for a D-Target, a Clinical Research Organization. Christine also has also been trained in regulatory, GCP, ISO certification and Quality Assurance. Since 2006, she has been working for MedC Partners as a clinical writer supporting the team with literature reviews, CER preparation and reimbursement filing submissions. Christine is fluent in French, English and Spanish.
Brigitte MAZEIN, MD, Senior Medical Writer.
Brigitte Mazein has more than 30 years of clinical research experience (clinical trial project management, medical marketing, medical writing). Brigitte supports the team with medical writing.
Since 2007, she has been a free-lance medical writer in various therapeutic areas: cardiology (hypertension), diabetes, gynaecology (HRT/menopause/osteoporosis, genital infections), gastro-enterology (irritable bowel syndrome), haematology (myelodysplastic syndromes), medical devices (ventricular assist devices, endovascular stent grafts, endocanalar stents, patch angioplasty, prosthetic materials for hernia repair, dermal fillers, leg compression devices/dressings in chronic venous insufficiency, adaptive servoventilation in Cheyne-Stokes respiration, oral appliances for sleep disorders), neurology (chronic pain, epilepsy), ophthalmology (glaucoma, age-related macular degeneration), rheumatology (osteoarthritis), urology/andrology (male hypogonadism, erectile dysfunction, prostate cancer, benign prostate hyperplasia, metastatic renal cell carcinoma).
Caryn Mathy, PhD, Health Economics 

Caryn Mathy, PhD in Health Economics, MBA, worked for the French Health Ministry, participating in the design and implementation of the French DRG system and in the French Pricing Committee for Health Care Products.
She joined Johnson & Johnson Medical Devices & Diagnostics as Health Economics Outcome Manager working for the Strategic Affairs Department, where she developed strategic action plans and market access tools. After an MBA, majoring in strategy and innovation, she taught Strategy at EM Lyon business school, Health economics at Lyon3 University and started her own consultancy business in the healthcare sector. Currently, Caryn is Professor of Management of innovation at the Haute Ecole d'Ingénierie et de Gestion du Canton de Vaud (HEIG-VD) in Switzerland. She works on projects and applied research, with institutions, companies or other universities on health economics through a multidisciplinary applied R&D group (Health Engineering and Economics) and on Industry 4.0.

Marylin Mermod, M.S Finance
Marylin Mermod, M.S. in Finance from the HEC Lausanne School of Business, Swiss Certified Accountant has 18 years' experience as a CEO & CFO and Private Equity professional. She has successful experience as a turnaround manager, across various sectors – from SME to multinationals, from entrepreneurs to investors, from banking to cleantech, from healthcare industry to renewable energies. Since 2009, Marylin acts as an advisor to the management on several subjects related to business development, finance and overall strategy.
Network / External Consultant
MedC. Partners' Senior Consultants Network in Market Access.
MedC. Partners' team directly lead market access/reimbursement projects in France, Germany, Austria, the UK, Switzerland, the Netherlands, and Belgium. Like similar consulting firms, and in order to better serve our customers, we work on a regular basis with our own network of experts located in specific geographic areas. Depending on the project and the competencies required, these experts may be health economists, medical doctors, and/or market access specialists, and all have senior-level experience.
Additional Consultants Network
We can also assist you with in the following fields:
Market research, Market survey

Clinical studies

Healthcare communication and Direct-to-Patient communication

Interim management in Regulatory Affairs and Market Access